Tuckahoe is a large agricultural estate in Goochland County that was originally built around 1712 for Thomas Randolph and his family. The north wing was then expanded to its present form around 1730 by William Randolph II. Randolph II added a two story, four room home around the existing structure. By 1740 Randolph II added a center hall and south wing, creating a unique "H" shaped home, which was unknown for colonial plantation homes. The name "Tuckahoe" derives from the Algonquian word "ptuckweoo", which means "it is round." However, it was more commonly used to describe the aquatic and bog plants that provided starch to Native American diets.
Several years later, Randolph's wife, Maria Judith Page, died, leaving him to raise their three children, two daughters and a son. Randolph died the next year in 1745 and named his cousin Jane Randolph and his friend Peter Jefferson as guardians of his children in his will. Peter and Jane Jefferson moved to Tuckahoe with their four children, including two-year old Thomas, who would become the 3rd president of the United States. Young Thomas Jefferson spent the next seven years of his life at Tuckahoe, where he was educated in a small schoolhouse on the property. The Jefferson's stayed at Tuckahoe until 1752, when Thomas Randolph came of age and could inherit the 25,000 acre property.
North of the main house is a row of early surviving outbuildings, or a plantation "street," that includes a storehouse, smokehouse, barn, kitchen and plantation office. The street also includes two excellently preserved slave quarters, both two-room, one-and-a-half story frame houses with central chimneys and lofts above. Opposite the "street" is the schoolhouse that Thomas Jefferson first attended, until age nine.  The property remained in the Randolph family through the first three decades of the 19th century. Only two other families owned and cared for Tuckahoe until it was acquired by Isabelle and Nehemiah Addison Baker in 1935. Today their descendents open the home to the public for tours.
Tuckahoe was listed on the National Register of Historic Places on November 22, 1968. Its address is 12601 River Road, Richmond, Virginia 23238. For more information about the plantation's history and visiting please call: (804) 774-1614 or visit: TuckahoePlantation.com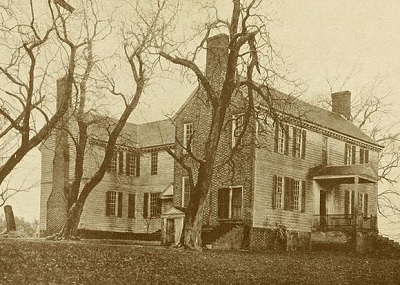 GeoCoord
37°34′13.7″N 77°39′11.4″W
Owners
Thomas Randolph
William Randolph III
Address
12601 River Road, Richmond, Virginia 23238